ELEVATE • EDUCATE • INNOVATE
FOR THE PLANET
We intend to elevate every person, organization, and community
who we directly or indirectly interact with.
And we do this for the entire planet.
We are educators.
We intend to educate every person, organization, and community
who we directly or indirectly interact with.
And we do this for the entire planet.
We are innovators through and through.
We intend to bring innovation to every challenge and every issue that we face.
And we do this for the entire planet.
Meet our executive team
Wendy Burton has over 24 years of experience with the Paulownia (Empress Splendor) tree, appearing on shows such as Oprah, Family & Home, and the American Environmental Review.
She has been the motivating force behind World Tree's mission to regenerate our forests, drawdown carbon, and create a timber investment that creates healthy market rate returns.
Wendy created World Tree as a "for-profit, for-good" company and advocates for the business philosophy that investors can earn while positively impacting the world.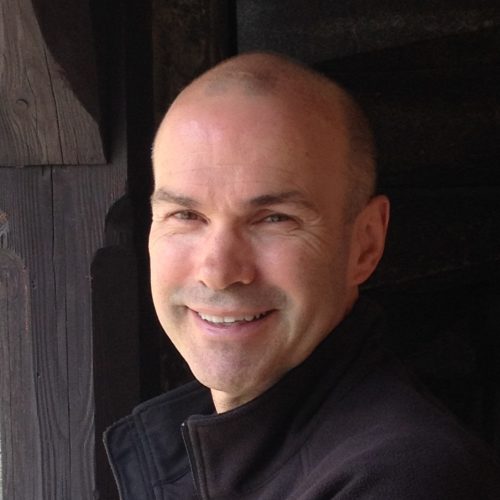 Doug Willmore is the former Chief Executive Officer of Reference Pathology Services – a leading research pathology laboratory. Doug led the growth and turnaround of the firm from 21 employees and $1.2M in revenue upon joining the company to 120 employees and $22.2M in revenue upon the company's sale of $33.5M to Ameripath, Inc. four years later.
Doug has had an accomplished career in both the public and private sectors. He recently completed five highly successful years as the City Manager of the City of Rancho Palos Verdes, CA. Prior to Rancho Palos Verdes, Doug was chosen to lead the turnaround at the City of Bell, CA after the disastrous administrative scandal that left the City on the verge of bankruptcy. After almost three years at the helm, the City of Bell had fully recovered financially – going from a $200K general fund balance to a $22.5M fund balance.
Prior to that, Doug was the Chief Administrative Officer of Salt Lake County, UT for 6 years. He managed more than 4000 employees and an annual budget of more than $800M. He also led the County during the financial downturn of 2008, and producing one of the most amazing public finance success stories of the great recession in the US according to Standard and Poor's.
He also worked for USAID in Central America for three years earlier in his career, and has also been a sought-after consultant in breakthrough performance to Fortune 100 companies. Doug has a BS in Public Administration from George Mason University and a Master's Degree in Public Administration from the University of Utah.
Dr. Cathy Key has been working with the Empress Splendor tree (Paulownia) since 2015 . She oversees the Company's operations in 5 countries, including the tissue labs, nurseries and farmers.
She has been instrumental in the roll out of cutting edge audit processes, supply chain diversification and management of biological assets. Cathy also has been directly involved with 6 agroforestry investment offerings for World Tree.
Cathy has presented World Tree to Canadian and US audiences on the stage of conferences including the Social Finance Forum and Sustainatopia, as well as investment groups in cities throughout North America.
With a PhD in Anthropology, specializing in the economics of cooperation, Cathy brings a diverse skill-set to the organization.
Prior to World Tree, from 2001 to 2015, she successfully launched and managed a software company, working with organizations that include Telus, McGill University, Johnson and Johnson, University of Illinois and the University of British Columbia.
Deborah Cullen is an accomplished finance executive who worked for more than 25 years as a finance executive with the USPS.
Deb has been a senior audit manager for Mayer Hoffman McCann and audited organizations ranging in size from $10M - $150M.
Deb was also the Finance Director for the City of El Segundo, CA for almost 10 years. She oversaw and managed a budget of more than $225M annually.
Most recently, Deb was the Finance Director for the City of Rancho Palos Verdes, CA until October 2019 when she joined World Tree as the CFO.
Mary Jo Willmore joined World Tree in February 2020 heading the company's business development initiatives. Mary Jo is focused on building relationships, identifying opportunities and executing investment programs to elevate World Tree's positive impact on the planet. Mary Jo has over 25 years of experience in the financial industry, which includes asset management, investment and commercial banking, in the United States and internationally.
Prior to World Tree, Mary Jo served as a Managing Director at Sarus Capital Management, an asset management firm focused on investing in the public and private markets of Indochina. At Sarus, Mary Jo lead the fundraising initiatives and operations of the firm as a member of the executive team working with audit, accounting and legal compliance firms.
Before joining Sarus, Mary Jo worked as an investment banker with a couple boutique firms in San Francisco (SCF Advisors) and Washington, DC (WWC Advisors) and with a bulge bracket firm in New York (Salomon Brothers.) Within these firms she was instrumental in the execution of several successful mergers and acquisitions in both the healthcare and technology sectors.
Mary Jo has a MBA with an emphasis of study in Latin America from Thunderbird, The American Graduate School of International Business and has held both the Series 7 & Series 63 securities licenses. She serves as the Co-Chair of the 100 Women in Finance, Northern California Chapter, creating educational & networking events for over 1,500 members locally and 15,000 members globally. Mary Jo is also a Coro Community Fellow in Public Affairs and a Climate Reality Leader as part of Al Gore's Climate Reality Project.
Ross joined World Tree in March of 2020 and brings forward a vast amount of experience in an industry that's success relies heavily on innovative story telling; film.
After he graduated from the University of Sydney with a first-class honors degree in economics, Ross moved to the story-telling capital of the world: Hollywood.
From there, Ross found himself writing development notes for director's like Steven Spielberg and eventually went on to produce one of the most controversial and talked-about films of 1999; Fight Club. The film was described as ground-breaking; an omen for change in American political life and went on to be one of the biggest selling DVDs in Twentieth Century Fox's history.
Combining his enduring passion and desire to create a lasting impact, just as he did as a film producer and as the Head of Screenwriting at the Australian Film, Television and Radio, Ross is excited to bring this level of engagement to World Tree and bring our story to a wider audience.