ELEVATE • EDUCATE • INNOVATE
FOR THE PLANET
We intend to elevate every person, organization, and community
who we directly or indirectly interact with.
And we do this for the entire planet.
We are educators.
We intend to educate every person, organization, and community
who we directly or indirectly interact with.
And we do this for the entire planet.
We are innovators through and through.
We intend to bring innovation to every challenge and every issue that we face.
And we do this for the entire planet.
Meet our executive team
Wendy Burton has over 24 years of experience with the Paulownia (Empress Splendor) tree, appearing on shows such as Oprah, Family & Home, and the American Environmental Review.
She has been the motivating force behind World Tree's mission to regenerate our forests, drawdown carbon, and create a timber investment that creates healthy market rate returns.
Wendy created World Tree as a "for-profit, for-good" company and advocates for the business philosophy that investors can earn while positively impacting the world.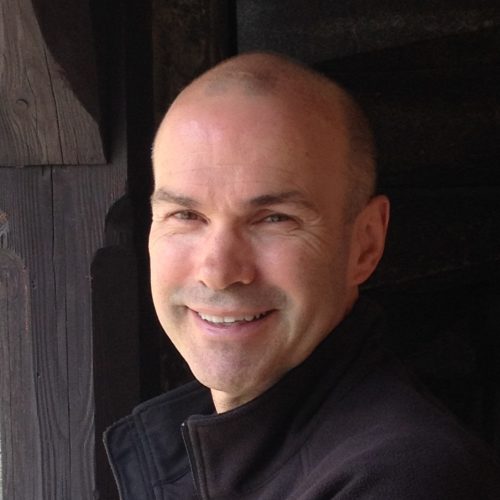 Doug Willmore is the former Chief Executive Officer of Reference Pathology Services – a leading research pathology laboratory. Doug led the growth and turnaround of the firm from 21 employees and $1.2M in revenue upon joining the company to 120 employees and $22.2M in revenue upon the company's sale of $33.5M to Ameripath, Inc. four years later.
Doug has had an accomplished career in both the public and private sectors. He recently completed five highly successful years as the City Manager of the City of Rancho Palos Verdes, CA. Prior to Rancho Palos Verdes, Doug was chosen to lead the turnaround at the City of Bell, CA after the disastrous administrative scandal that left the City on the verge of bankruptcy. After almost three years at the helm, the City of Bell had fully recovered financially – going from a $200K general fund balance to a $22.5M fund balance.
Prior to that, Doug was the Chief Administrative Officer of Salt Lake County, UT for 6 years. He managed more than 4000 employees and an annual budget of more than $800M. He also led the County during the financial downturn of 2008, and producing one of the most amazing public finance success stories of the great recession in the US according to Standard and Poor's.
He also worked for USAID in Central America for three years earlier in his career, and has also been a sought-after consultant in breakthrough performance to Fortune 100 companies. Doug has a BS in Public Administration from George Mason University and a Master's Degree in Public Administration from the University of Utah.
Dr. Cathy Key has been working with the Empress Splendor tree (Paulownia) since 2015 . She oversees the Company's operations in 5 countries, including the tissue labs, nurseries and farmers.
She has been instrumental in the roll out of cutting edge audit processes, supply chain diversification and management of biological assets. Cathy also has been directly involved with 6 agroforestry investment offerings for World Tree.
Cathy has presented World Tree to Canadian and US audiences on the stage of conferences including the Social Finance Forum and Sustainatopia, as well as investment groups in cities throughout North America.
With a PhD in Anthropology, specializing in the economics of cooperation, Cathy brings a diverse skill-set to the organization.
Prior to World Tree, from 2001 to 2015, she successfully launched and managed a software company, working with organizations that include Telus, McGill University, Johnson and Johnson, University of Illinois and the University of British Columbia.
Deborah Cullen is an accomplished finance executive who worked for more than 25 years as a finance executive with the USPS.
Deb has been a senior audit manager for Mayer Hoffman McCann and audited organizations ranging in size from $10M - $150M.
Deb was also the Finance Director for the City of El Segundo, CA for almost 10 years. She oversaw and managed a budget of more than $225M annually.
Most recently, Deb was the Finance Director for the City of Rancho Palos Verdes, CA until October 2019 when she joined World Tree as the CFO.
Mary Jo Willmore joined World Tree in February 2020 heading the company's business development initiatives. Mary Jo is focused on building relationships, identifying opportunities and executing investment programs to elevate World Tree's positive impact on the planet. Mary Jo has over 25 years of experience in the financial industry, which includes asset management, investment and commercial banking, in the United States and internationally.
Prior to World Tree, Mary Jo served as a Managing Director at Sarus Capital Management, an asset management firm focused on investing in the public and private markets of Indochina. At Sarus, Mary Jo lead the fundraising initiatives and operations of the firm as a member of the executive team working with audit, accounting and legal compliance firms.
Before joining Sarus, Mary Jo worked as an investment banker with a couple boutique firms in San Francisco (SCF Advisors) and Washington, DC (WWC Advisors) and with a bulge bracket firm in New York (Salomon Brothers.) Within these firms she was instrumental in the execution of several successful mergers and acquisitions in both the healthcare and technology sectors.
Mary Jo has a MBA with an emphasis of study in Latin America from Thunderbird, The American Graduate School of International Business and has held both the Series 7 & Series 63 securities licenses. She serves as the Co-Chair of the 100 Women in Finance, Northern California Chapter, creating educational & networking events for over 1,500 members locally and 15,000 members globally. Mary Jo is also a Coro Community Fellow in Public Affairs and a Climate Reality Leader as part of Al Gore's Climate Reality Project.
Jesus Espinoza is World Tree's Director of Forestry and Farms. Jesus' decades of experience completing forest productivity, genetics research and operational management, in multiple countries around the world makes him the ideal leader for World Tree's forestry & farms to continue to improve, streamline and standardize for positive environmental impact and growth. Prior to World Tree, Jesus was the Director of Global Silviculture Practice at GreenWood Resources' Forestry Investment Funds leading the Plantation Systems Technical Team in developing silvicultural systems to meet operational targets and forest certification standards, while supporting expanded capital investments for the entirety of the company's assets under management.
Jesus also served as the Director of Research for the Center of Forestry Research & Applied Management at Dougherty & Dougherty leading the integration of research results derived from multiple University Forest Research Cooperatives into operational solutions and developing silvicultural regimes for investors.
Prior to that, Jesus worked for the International Tree Improvement and Conservation Program (Camcore) at North Carolina State University as a Tree Improvement and Silviculture Specialist working with a wide range of species and forest operations throughout North America, South America, Europe, Africa, and Asia. Jesus Espinoza received a BA in Forestry from Universidad de Los Andes, Venezuela, a M.Sc. in Forest Genetic from North Carolina State University, and a Ph.D. in Forest Genetic & Nutrition from North Carolina State University.
Meet the department leads
Experts in their field
Jack Matson

Director of Lumber Division

Jack has an International Business degree from Lehigh University and has business relationships and has sold lumber in 26 countries and 32 US states. Jack also managed 23,000 acres of his family's land to maximize yield, growth, and ROI for an 80-year growth cycle. Jack spent the last 30 years marketing North American Hardwoods to the world and is a pioneer in harvesting hardwoods sustainably with no manufacturing waste. Jack spent the last 5 years as a County Commissioner. In that role, he discovered and cultivated his passion for helping people and making a difference.

Thierry Bodson

Climate, Carbon, and Social Impact Programs Manager

An Agricultural Engineer with a master's degree in environmental science and training to restore natural systems with 12 years of field experience developing project proposals and managing projects collaborating with farmers' communities in Africa and South America. Thierry gained first-hand practical experience in sustainable agriculture, agroforestry, community forest, integrated land-use management, and wood energy demand during these years.

Elliot Winter

Head of Latin America Farms

Since graduating from the University of Louisville with a Bachelor of Science in Ecology, Elliott has dedicated his life to making a positive impact on the world. This led him to join the Peace Corps where he worked with rural farmers to reduce deforestation and implement sustainable farming practices in San Pedro, Paraguay. Elliott also worked in agroforestry and native reforestation projects to build the capacity of rural and indigenous communities impacted by deforestation.
Meet our board
Our team is comprised of genuinely gifted minds
Julie is one of the world's leading futurists and global strategists working at a societal and civilization scale (As featured in the Encyclopedia Britannica alongside Yuval Noah Harrari and Ray Kurzweil and recognized by the United Nations #TheWorldWeWant) Julie is an experienced Board Member, Entrepreneur and Investor.
Considered a master polymath and a fan of multiple intelligences Julie is able to connect dots and see blind spots with subject matter expertise in areas including economics, ag-tech, bio-tech, entertainment, advanced manufacturing, real estate, computer science, neuroscience, genetics, entertainment, history, physics and anything else she can get her hands on that will solve large scale puzzles.
In 2016 Julie took over the World Future Society, a 55 year-old global organization with famed world thought leaders and members from over 82 countries and became it's driving force. Recently launching the CivTypeOne initiative.
Julie serves as Chief Global Strategist and Board Member to many transformative entities is a regularly called upon keynote speaker, facilitator and expert panelist. Julie also serves on the Advisory Board of The UN Women For Peace Association violence against women and girls. And is a member of YPO, and its economic think tank.
Julie is also an award-winning television producer and has launched companies with visionary tech including making TV and Film content searchable and indexable on the internet developing an international MPEG standard, is known for bringing industrial grade 3D printing technology to the masses in the United States, and for creating the Civilization Development Goals (CDG's) in response to the UN's SDG's and ESG's. First presented at Harvard Kennedy Schools Social Impact conference, MIT and now increasingly used globally today.
Julie lives with her amazing daughter, a super cute dog and resides in Los Angeles, CA.
Mr. Brad Hilsabeck is a retired partner and former Chief Executive Officer of GMO, a private investment advisory firm with more than 600 employees and operations in Boston, San Francisco, London, Amsterdam, Singapore, Sydney, and Rotorua New Zealand. Brad was CEO and a member of the GMO Board of Directors from 2011-2016. Prior to Brad's appointment as CEO, he was a member of the firm's Executive Committee and Director of the firm's marketing, business development and client relations efforts. Brad began his career at GMO in early 2003, after holding several senior leadership roles at State Street Global Advisors, Putnam Investments and Aetna Capital Management. At GMO, Brad was instrumental in the evolution of several of the firm's core products including unconstrained asset allocation, absolute return, and real asset strategies. During his tenure with GMO, assets under management grew from less than $20 billion to more than $100 billion at the time of his retirement from the firm.
During his time as CEO, Brad also chaired the Board of Governors of GMO Renewable Resources (GMORR), a joint venture between GMO and senior investment professionals of GMORR. Founded in 1996, Renewable Resources managed timber assets for many of the leading institutional investors across the globe in funds and separate client accounts. Within two decades, GMORR became one of the largest Timber Investment Management Organizations with more than $1.8 billion in client assets under advisement. Brad played the lead role in governance of GMO Renewable Resources and provided guidance for the launch of several unique forestry and agriculture strategies.
Brad was born and raised in rural Northwest Missouri in the town of Savannah. His parents were the first generation to leave their respective farms in Northwest Missouri and Southwest Iowa. Along with two brothers, Brad spent his weekends and summers helping his grandparents on the family farm which included livestock, alfalfa, corn, and soybeans. Brad earned an academic and basketball scholarship to Westminster College in Fulton Missouri, graduating in 1986 with a Bachelor of Arts Degree in Business Administration. Brad finished his basketball career as the second leading scorer and rebounder in the history of the college and was inducted into the Westminster Athletics Hall of Fame.
After 30 years in financial services, Brad took time to focus on family and began to explore several areas of passion and interest. From 2016 – 2018, Brad was an Assistant Coach for men's varsity basketball at Las Lomas High School in Walnut Creek, CA. Las Lomas combined record during Brad's two seasons was 53-11 and finished as the Division 1 State Champions for Northern California in 2018. Combining his knowledge of business and experience with basketball, in 2019, Brad was admitted by the National Basketball Association (NBA) as a minority shareholder of the Dallas Wings of the Women's National Basketball Association (WNBA) and he continues to be an active member of the ownership group for the Wings.
In the fall of 2018, Brad joined the Board of Directors of Tortoise Ecofin LLC as an Independent Director. Tortoise Ecofin is an investment advisory firm that focuses on essential assets – those assets and services that are indispensable to the economy and society. Tortoise has expertise investing across the entire energy value chain. Ecofin is a sustainable investment firm that unites ecology and finance by offering strategies that include equities and credit, both private and public, with capabilities that include energy transition, wind, solar, water, and social infrastructure. Brad also serves as a member of the Advisory Board for Ecofin.
Brad lives in Lafayette, California with his wife and three children.
Born in Milan, Italy, with a degree from Boston University, Filippo is the co-founder of Tribewanted Ltd (tribewanted.com), developing sustainable communities for eco-tourism in Fiji (2007-2012), and Sierra Leone (2010-2015). Both projects were handed back to the local community after 5 years and Filippo founded Tribewanted Monestevole in Umbria, Italy (2013-present), retrofitting a 15th century borgo into a sustainable hamlet and farm. Monestevole welcomes dozens of school groups and retreats every year, offering a fully immersive sustainable experience.
Prior to Tribewanted, Filippo worked as a documentary film producer in New York and was a founding partner of Shine On Sierra Leone, a non-profit operating in healthcare, education and microfinance in Sierra Leone. In Italy, Filippo is a partner in Italia che Cambia (Italiachecambia.org) a newspaper that focuses on positive news, which counts over 200,000 unique readers a month. As a youth Filippo lived in France and Switzerland before moving to Boston; he is fluent in Italian, English and French. His passions are sustainable living and social activism; his hobbies are horse riding, permaculture and traveling to off-the-beaten-path locations. He lives in Monestevole, Umbria, Italy with his wife and daughter.
Allan was the Founder and Non-Executive Chairman of Silver Chef Limited, which was listed on the Australian stock exchange and a proud B-Corp accredited company.
Founded in 1986 Silver Chef's core business was equipment funding for small to medium sized businesses across a range of sectors operating in Australia, New Zealand and Canada and employing over 450 staff.
In 2010 Allan created the English Family Foundation, with a donation of just over 50% of the family shares to ensure the largest shareholder of the public company was a non-profit, purpose driven to deliver positive social outcomes from the dividends received.
In 2011 a big audacious goal was set to fund 1.5 million people out of poverty by 2020 through Microfinance programs with our implementing partner Opportunity International. With the profitable growth of the Business, significant staff efforts along with 8,000 customers who committed regular funding we were able to achieve the goal in June 2019.
The Foundation is passionate about driving transformational change in our world, through supportive partnerships with social changemakers and the organization's
behind them.
Allan was a recipient of the Ernst and Young, 2006 Queensland Entrepreneur of the Year award.
In 2012 he was awarded Philanthropist of the Year by Queensland Community Foundation and in 2014 he received the Australian Philanthropy Leader of the Year Award from Philanthropy Australia.
Silver Chef was a regular member of the Top 50 great places to work in Australia.
In 2017, Allan was included in the Australian Financial Reviews list of 21 True Leaders
who are changing Australia for the better.
Past board roles include The School of Social Entrepreneurs and Chairman of The Funding Network which was a startup nonprofit that has now raised $15m for social causes. Allan currently sits on the Australian Centre for Philanthropy and Nonprofit Studies Advisory Board as part of the Queensland University of Technology stable and a board director of an Impact investment Fund called ImpaQt Queensland.
In January 2020, Allan was named a Member of the Order of Australia (Australia's version of being knighted). Allan and his wife live in Brisbane and have been married for more than 40 years. They enjoy travelling and visiting their three grown children – two of who live on different continents.
Mr. Fein is a creative, driven, future-facing executive, with a passion for creating a sustainable world and 25 years of experience in management and technology consulting and business building. In addition to serving as CEO of Green Diamond, Mr. Fein serves as Director on the Board of the World Future Society, speaks around the world, and has been written about by Forbes. He holds Global Reporting Initiative, Carbon Disclosure Project, and other specialized credentials and affiliations.
Mr. Fein founded Green Diamond to help large corporations and government agencies achieve maximum, sustainable performance. He has led pioneering work for giants ranging from ExxonMobil and the Security and Exchange Commission's Public Company Accounting Oversight Board to the S&P ESG arm that drove the original Newsweek Green Rankings and the Sustainability Accounting Standards Board. After having helped Secretary of State Clinton establish the Greening Diplomacy Initiative (GDI), Mr. Fein was asked to become the Franklin Fellow at the US Department of State for US global sustainability reporting. He not only helped define sustainability for the Department's ~$50 billion global real estate portfolio of 24,000 buildings and 90,000 people who conduct diplomacy, development and defense through them, but liaise with and help groups like the White House sponsored Interagency Sustainability Working Group. He is also one of the visionaries for the global Sustainability Intelligence data management and analytics platform Green Diamond has been evolving for decades in conjunction with its clients.
Prior to Green Diamond, Mr. Fein founded and served as Director, COO, and CFO of CadenceQuest, Inc., a firm he launched to bring analytics and intelligence to the forefront of performance and risk management. He led work for flagship clients ranging from Wal-Mart, CVS Pharmacy, and Bank of America to the US Dep't of Health & Human Services, Dep't of Education, and House of Representatives. While launching, he also served as advisor to the CTO of the State of New Jersey, the top executive of the State's 1,000+ person, $200+ million Office of Information Technology (OIT). He helped incubate ideas and programs ranging from educating leaders and generating revenue to sharing infrastructure and enabling economic development through technology.
Prior to founding CadenceQuest, Mr. Fein helped found and served as Director of Operations and Corporate Development for Cvent, a pioneer in online, on-demand event, marketing, and data management and analysis to help people with common interests connect. Over time, the company grew to support roughly 200,000 people across 40 countries run more than 500,000 annual events and campaigns. Reporting directly to the CEO, Mr. Fein was responsible for helping cement financial, go-to-market and product management strategies and operations through the company's initial growth.
Prior to Cvent, Mr. Fein was a Manager at American Management Systems (AMS), now CGI, a global management and technology consultancy with roughly 70,000 personnel in offices spanning 40 countries. There, he helped build an environment, health, safety and sustainability practice and co-invented TEMPO (Tools for Environmental Management and Protection Organizations), an enterprise-wide management system for the public and private sectors to exchange regulatory data. It reflects over $30 million of R&D investment, handles over 1.5 million permits and $500 million of annual fees. It became the first patented invention in the company's 30-year history, was showcased to all governors, was nominated for archival in the Smithsonian, and remains the most widely adopted system of its kind in the US by the agencies and tens of thousands of companies who interact and exchange regulatory data with them.
Mr. Fein holds a Systems Science Engineering degree from the University of Pennsylvania's School of Engineering and Applied Science, with a concentration in environment and materials, and an Economics degree from the Wharton Business School, with a concentration in finance, specializing in investment.
Dr. Chris Wedding is a former private equity investor, professor, startup founder, investment banker, and executive coach, with over $1 billion of investment experience and 40,000 professional students taught. His focus is climate tech, renewable energy infrastructure, impact/ESG investing, corporate sustainability strategy, and green real estate.
He is the Founder of Entrepreneurs for Impact, an executive coaching mastermind program for climate CEOs; the Managing Director of IronOak Energy Capital, an investment banking and advisory firm focused on energy and environmental solutions; an Executive in Residence at the Fuqua School of Business, an Associate Professor with the Nicholas School of the Environment, and a Gosnell Visiting Professor at the Department of Economics at Duke University; a Professor of the Practice with the University of North Carolina at Chapel Hill (UNC) Kenan-Flagler Business School; one of the earliest LEED Accredited Professionals with the US Green Building Council; a certified Mastermind Professional; and former Director and Senior Advisor at Cherokee Investment Partners, a private equity firm that raised over $2 billion in private equity funds and, separately, founded or invested in over 150 startups and venture funds.
He brings a global perspective, with experience in 20+ countries, and language abilities in Spanish, Japanese, and Creole. He is a frequent speaker at energy and finance conferences. Dr. Wedding also writes about climate finance, conscious leadership, personal productivity, and social justice via his newsletter ZERO and his monthly CLIMATE CHANGE INVESTMENT BRIEF.
He received a BS summa cum laude in Environmental Science from Western Kentucky University, where he was a national Goldwater Scholar in Math and Science. At UNC, he earned an MS and PhD focused on business and strategy in real estate and energy.
He lives with his wife and three children in Chapel Hill, North Carolina.
Other members you already know
World Tree CEO - Doug Willmore
World Tree President and COO - Dr. Cathy Key
World Tree Founder - Wendy S. Burton